UK Fulfilment Center
Storeship is your one stop 3PL business partner, our goal is simple, let us take care of your day to day storage and distribution from our UK fulfilment Centre.
For online retailers, we store your stock in our modern warehouses in the UK, we then link your sales outlets to our software, when we receive an order, our super efficient warehousing team pick, pack and ship your products directly to your customers from our hi tech UK fulfilment centers.
With over 20 years of Ecommerce and online sales development and experience coupled with what we consider to be the world's most accurate and informative fulfilment solution, our in-house developed fulfilment software is available to all of our lovely customers online with real time tracking, inventory and accounting 24/7.
Why Storeship?
We believe our customers are our number one priority, we have a team of dedicated admin staff to help with everyday queries as well as a personal account manager, our deliveries are some of the most accurate possible with our 3 stage scanning and check services, including scanning all products when picking an order, scanning when packing an order, check weighing the order and finally offering all our orders photographic evidence of final packed product reducing postal claims by as much as 80%.
Try us for FREE
Pay as You Go Fulfilment
No Minimum Order Requirements
No Minimum Stock Requirements
No Account Fees
No Service Charges
Dedicated Account Manager
On Call Admin Team
Telephone Support
12 hours Live Chat
Customs and Import Help
24/7 Emergency Contact
Free Cloud Based Software
Photo evidence of every Order
3 Part Order Check
Over 99.98% Accuracy
Rapid Returns Service
Help with Postal Claims
How does fulfilment work?
Fulfilment is the satisfying of third party operations, we specialise in fulfilment of online orders, for our customer's it is a simple process of sending the stock to our fulfilment centre and setting up a few simple integrations and we will do the rest for you.
From when we receive your stock in our warehouse, we then get to work counting, checking and logging the stock onto our complex fulfilment computers so it is ready and waiting to be sent out to your customers with minimal hassle and maximum efficiency.
Your online orders are automatically sent to our warehouse and our team of warehouse staff get to work picking, packing and shipping your orders out. We even inform your customers once the order has shipped, including a special link so they can track the parcel and book returns or make a claim should something go wrong which is rare.
You only pay for the services you use with us and with our shipping fees as low as 75p per order, our services are within the budget of most ecommerce sellers online.
How much does fulfilment cost?
Storeship works on a purely Pay as you Go basis, this means you have no ongoing fees or minimum order or stock quantities and you only pay for the services that you use.
All of our quotes are personalised for each customer based on several factors including number of orders shipped, size of products and various other metrics, our quotes are free and with no obligation, just click the link below to send us a few details about your products and requirements and we will whizz a quote straight to your inbox.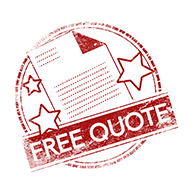 New feature's
We now supply all of our clients a direct tracking link to pass onto their customers, features include
Track the order
View proof of delivery
Book returns
Report any problems regarding their order
Request data removal

You no longer have to deal with any shipping problems, our admin team will do that for you, this service is completely free of charge for all our customers.
Ecommerce Experts

Storeship are a professional Ecommerce Fulfilment Centre
Did you know our development team used to design checkout systems for some of the world's largest ecommerce software companies?
Our In-House built online control panel is available to all of our customers in the Cloud 24/7 you can control and view your orders, inventory, accounts, stock, reports and get real time support.
Our system seamlessly integrates with many of the world's largest marketplaces and ecommerce stores
Shopify Order Fulfilment
Amazon Order Fulfilment
eBay Order Fulfilment
Woocommerce Order Fulfilment
BigCommerce Order Fulfilment
Onbuy Order Fulfilment
Shipstation Order Fulfilment
SquareSpace Order Fulfilment.